How did you celebrate Women's History Month? Perhaps taking a closer look at the contributions women have made in agriculture is a good start. Did you know that 30% of U.S. farmers are women? According to the 2012 Census, there were more than 280,000 female principal operators in the US – 14% of principal operators but 30% of all operators. Let's keep that number growing!
We've put together a list of great opportunities to help you learn about some inspiring women in agriculture.
Deputy Secretary for the U.S. Department of Agriculture Krysta Harden started a "Women in Agriculture Mentoring Network" just last month. Interested in joining? Send an email to agwomenlead@usda.gov.
Read Up and Get Inspired:
USDA's blog is highlighting inspiring women in agriculture throughout the month of March. From the women farmers in Alaska to inspiring women heading up important agriculture organizations, this is a great opportunity to learn about exciting contributions women are making in agriculture.
Who's Inspiring Us?
What women are inspiring us day in and day out? Take a look at the below list to learn about and learn from some pretty amazing women:
Erin Brenneman (Iowa) – Pig Farmer and USFRA Face of Farming & Ranching
Carla Wardin (Michigan) – Dairy Farmer and USFRA Face of Farming & Ranching
Katie Pratt (Illinois) – Farm Blogger and former USFRA Face of Farming & Ranching
Chris Chinn (Missouri) – Pig farmer and former USFRA Face of Farming & Ranching
Take a Look Back: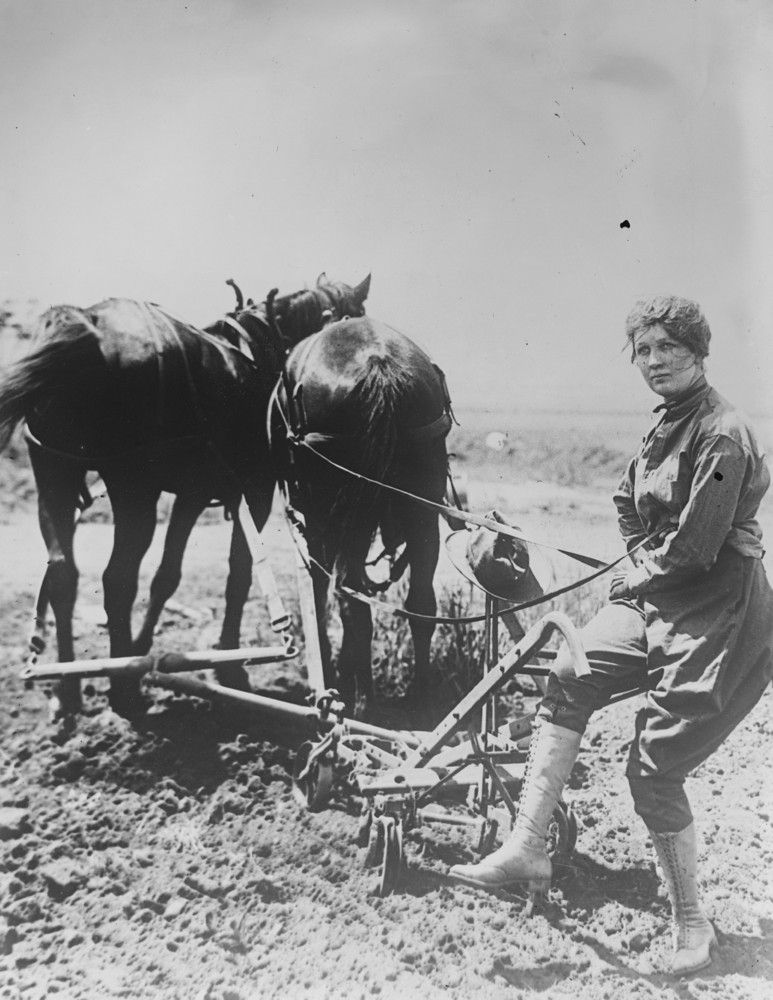 For a blast from the past, check out Huffington Post's photo gallery of women in the workplace throughout the years to appreciate the contribution women have been making in our workforce, not just agriculture. How far we've come!
Join the Conversation:
Who inspires you? What contributions have you or your loved ones made on the farm or ranch? Join in on the conversation via social media using #WomeninAg.